Recent Investments in our Community
Click through the arrows on the right to view the slideshow.
Mayo Clinic Health Systems St. James $24,000,000 Investment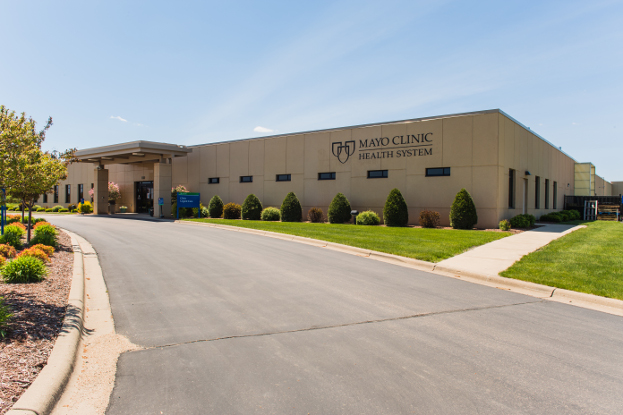 Mayo Clinic Health System St. James opened doors to its new $22 million facility in November 2007. In 2015-2016 over $2 million dollars have been invested in the building and continued improvements have been made to the way care is delivered.
Smithfield Foods Expansion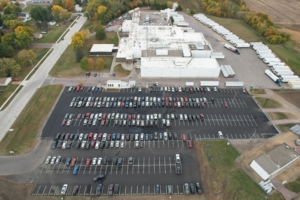 Smithfield Foods added three production lines to their St. James facility in March 2022. Smithfield Foods created 140 jobs with the added production lines. They invested upwards of $800,000 to expand their parking lot.
St. James Veterinary Clinic $1,800,000 Investment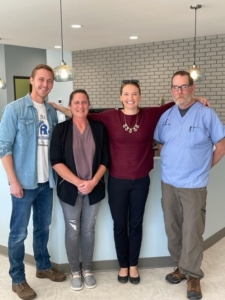 In 2022, the St. James Veterinary Clinic moved locations to 211 First Ave S. They invested approximately $1,800,000 to remodel the building to serve their small animal clientele and they have plans to renovate the other half of the building for large animal use in the future. Their practice offers regular hours with three and a half doctors and provides ambulatory services to the six-county region. The Saint James Veterinary Clinic strives to provide high quality veterinary services with a small-town attitude.
Good Samaritan Society St. James $825,000 Investment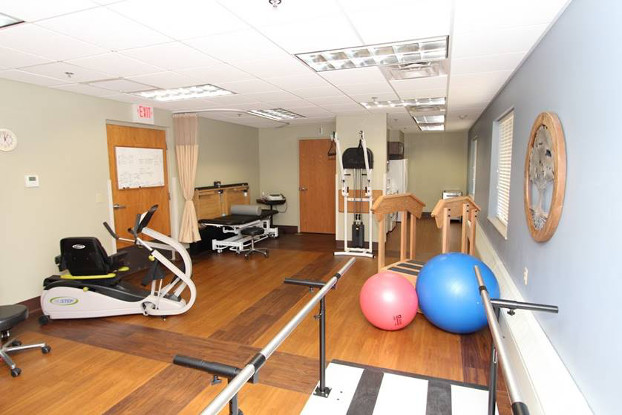 In the spring of 2016, Good Samaritan- St. James opened a new Post-Acute Rehabilitation Center that features:
8 short-stay private recovery suites with private bathrooms, showers, refrigerator and cable television
A new therapy gym and private treatment room for in-patient and out-patient physical therapy, occupational therapy and speech therapy
Remodeled lounge, kitchen and dining area
In the summer of 2016 the campus also remodeled 23 long-term care resident rooms with new flooring.
First Lutheran Church $1,100,000 Investment
In 2016, First Lutheran Church completed a $1,100,000 remodel project.
Remodeled the kitchen

Added bathrooms in the social hall

Remodeled downstairs classrooms into two pastor's offices and a new conference room

Remodeled the downstairs bathrooms

Turned the chapel into a social gathering

Became ADA compliant

Re-carpeted the downstairs and added a portico
Pioneer Bank $200,000 Investment
In 2015, Pioneer Bank made a $200,000 investment by updating the interior and exterior of their facility with:
A new teller line
New furniture, flooring, and fixtures
New breakroom facilities
An expanded drive-thru
Super 8 Motel Major Remodel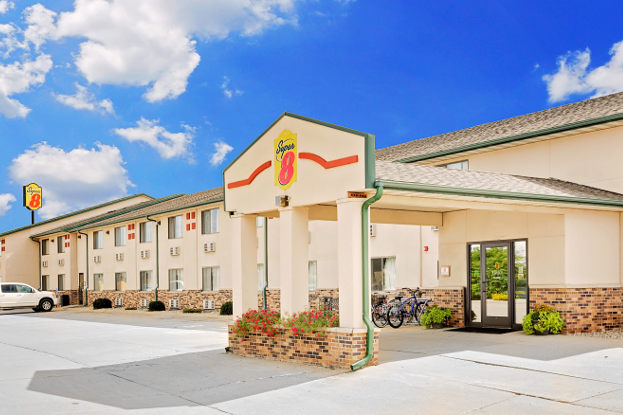 In 2014, the St. James Super 8 completed a major remodel to include:
Carpeting
Lighting
Lobby furniture
Pool and spa lifts
Anytime Fitness $110,000 Investment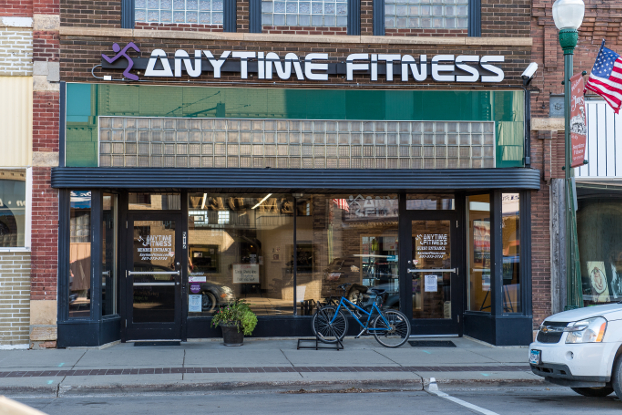 In the fall of 2012, Anytime Fitness in St. James underwent a remodel that included:
New equipment
Free-standing walls
New workout space upstairs
Aesthetic upgrades throughout the entire facility
DODA USA Expansion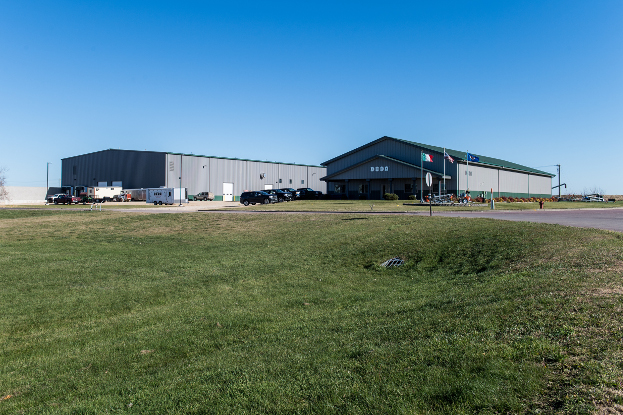 DODA specializes in a wide variety of manure handling equipment, pumps, mixers and field irrigation systems. In the Summer of 2016, DODA USA expanded their facilities in the St. James industrial park. The expansion included:
New 31,000 square-foot building
New office space
Expanded manufacturing and increased efficiency
Tri-County Seed New Facility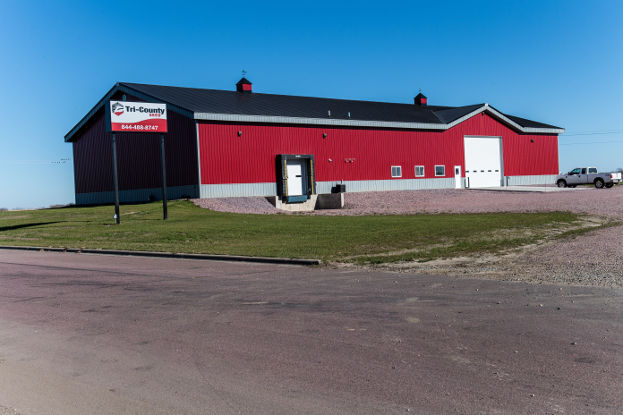 Tri-County Seed opened doors to a brand new 9,000 square foot facility in the St. James Industrial Park in January of 2016. Tri-County Seed is a full service agronomy business with seed, fertilizer, seed treatment, chemistry, and provides application. The business sells directly to farmers.
Subway Relocation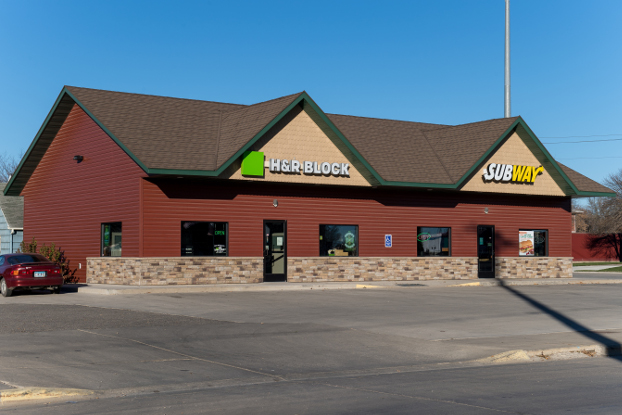 In 2014, Subway built a new facility and relocated their operation. In addition, they built extra space which is currently being leased by H&R Block.
Rod's Repair Expansion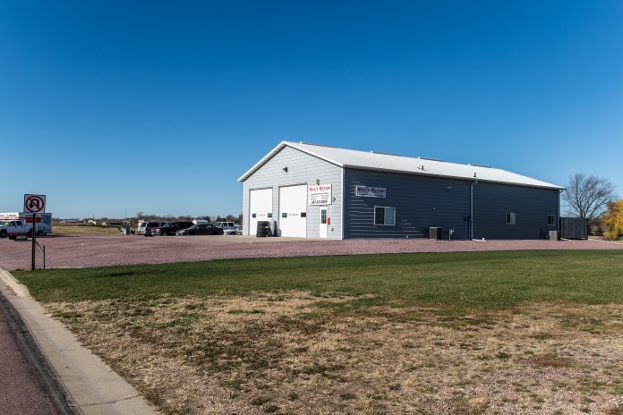 Rod's Repair expanded their business in 2015-2016 by adding a new hoist, alignment rack and additional square footage.
Edward Jones $40,000 Investment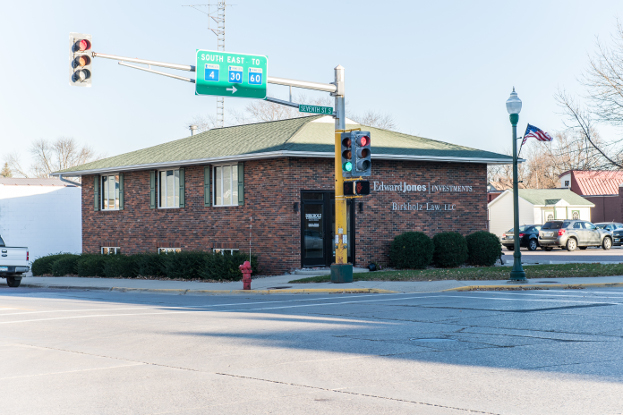 In 2014, Edward Jones acquired this building and completed $40,000 of remodeling work to the upstairs office. The main level is leased to a tenant.
Veteran's Memorial $125,000 Investment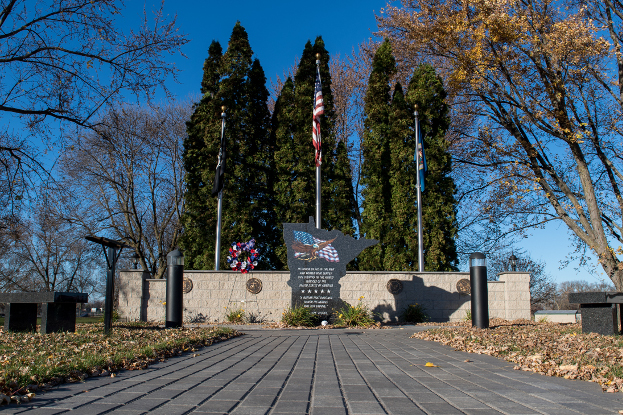 Construction began for the St. James Veterans Memorial in 2015. The initial cost was $125,000 and investment continues as pavers are sold and additions are made. This project was made possible by generous local donations.
Watonwan County $13,375,000 Investment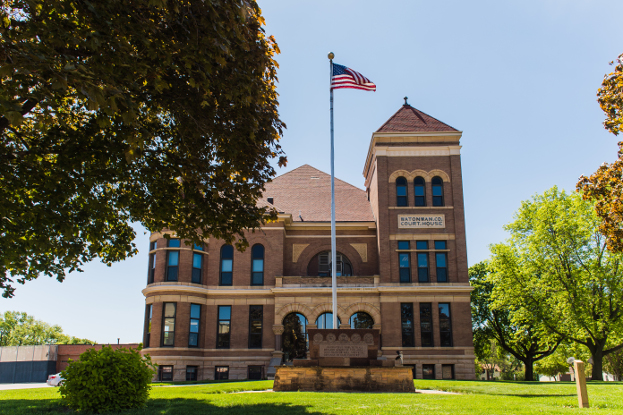 Watonwan County invested over 13 million dollars in the St. James area between 2013 & 2017 on County road and bridge projects.
Watonwan County Fairgrounds $96,430 Investment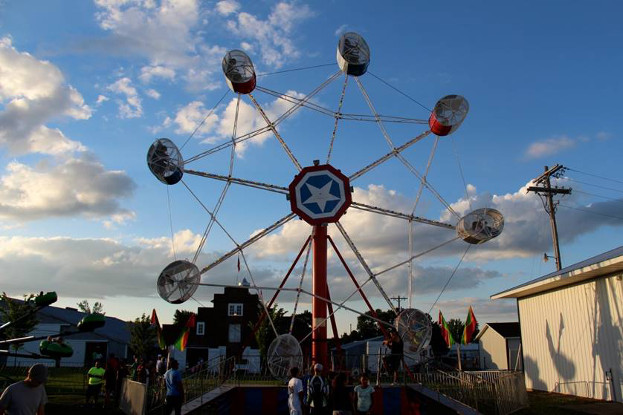 Watonwan County Public Works has invested almost $100,000 in the Watonwan County Fairgrounds in recent years.
Upgrades to the Dairy Barn
Upgrades to the 4H Food Stand
Floor repairs in the 4H Exhibit Building
New perimeter fence, pattern tiling and reconditioning of arena surface at the Horse Arena
New service doors at the Beef Barn
St. James School District 840 $24.9 Million Referendum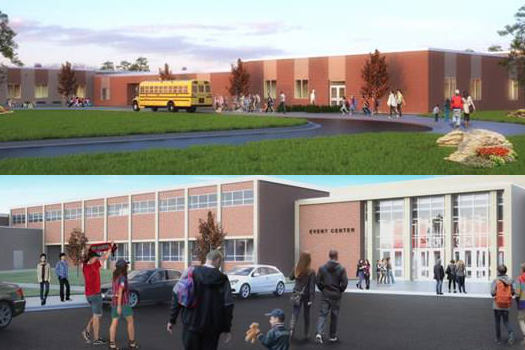 The St. James School District 840 implemented a 24.9 million dollar expansion and remodel of 3 buildings in 2017:
High School Media Center improvements
New Media Center for the Elementary School
Security improvements
Technology improvements
Added classroom space
New gym facilities
Upgraded theatre facilities
New office space
Pool upgrades
Gun Range $55,000 Investment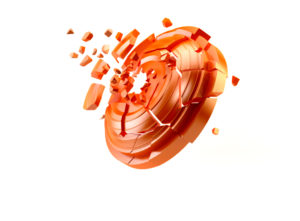 Trap shooting is a growing pastime and a relatively new sport for high school students. Approximately $55,000 has been invested in the range between 2014-2017, with the help of a DNR Grant and private donations.
Private Utilities $1,250,000 Investment
In 2016, Century Link upgraded over 1 million dollars' worth of fiber lines in the community.
In 2016, CenterPoint Energy upgraded over $250,000 dollars' worth of gas lines in the community.
Both of these projects were initiated by City street and State Highway projects in the community.
Community Building / Princess Theater $331,000 Investment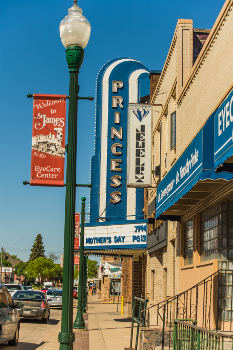 Recent investments to the City-owned Community Building and Princess Theater include:
New equipment and kitchen appliances, including convection oven (2011)
Digital Movie Equipment upgrade (2012)
New Access Ramp (2014)
Flooring and Paint (2016)
Parks and Recreation $368,157 Investment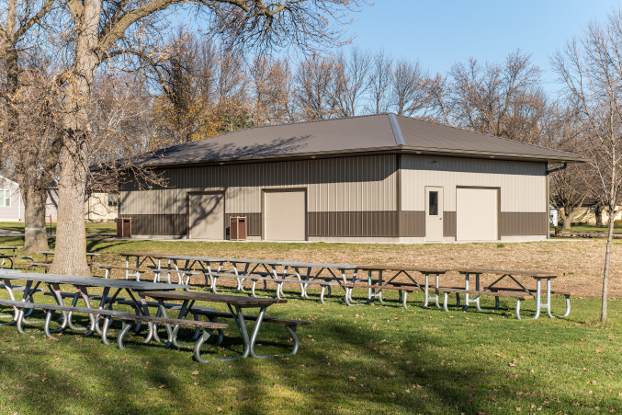 The City has made many investments in Parks and Recreation in recent years, including:
Swimming Pool- remodeled the building's interior in 2013
Built a new picnic shelter in the Campground in 2013
In 2014 re-shingled the south shelter and in 2016 built a new north shelter and remodeled the south side complex shelter
In 2016 built a fish cleaning station by St. James Lake
Seal coating and overlays on the St. James Area Bike Trail 2014-2017
Fire Department $88,685 Investment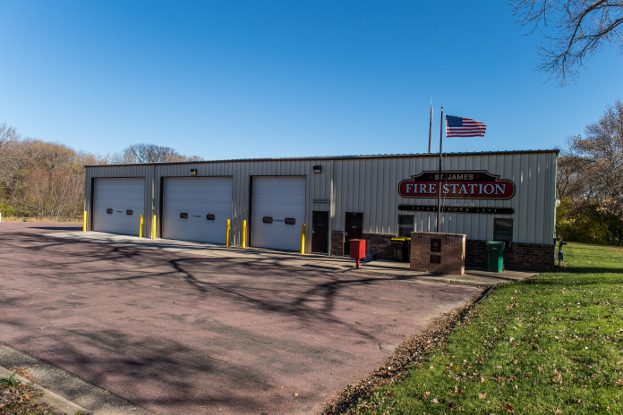 In 2014, the St. James Fire Department built a brand new fire truck garage for additional space.
Municipal Airport $447,000 Investment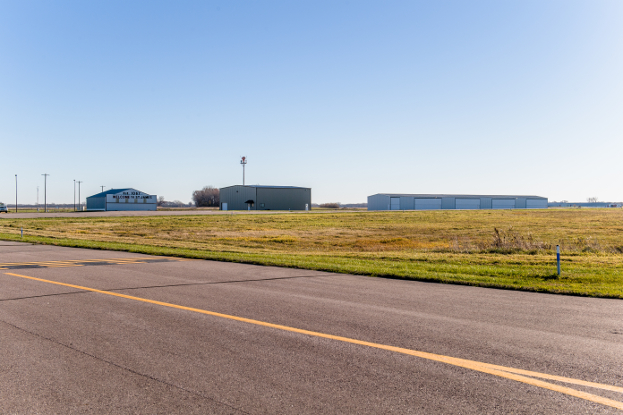 City of St. James Municipal Airport
Comprehensive planning in 2015-2016 for FAA regulations
LED Lighting on Runway and Taxiway in 2015
Highway 4 Reconstruction $8,000,000+ Investment
State Highway 4 reconstruction 2016-2019, improvements include:
Replacing water and stormwater infrastructure
Replacing sanitary sewer lines
Upgrading storm sewer
Replacing sidewalks and bringing them into ADA compliance
Planting 300 new trees
Construction of two mini-roundabouts
Street replacement
Aesthetic Upgrades
New LED street lighting
Stormwater Project $4,500,000 Investment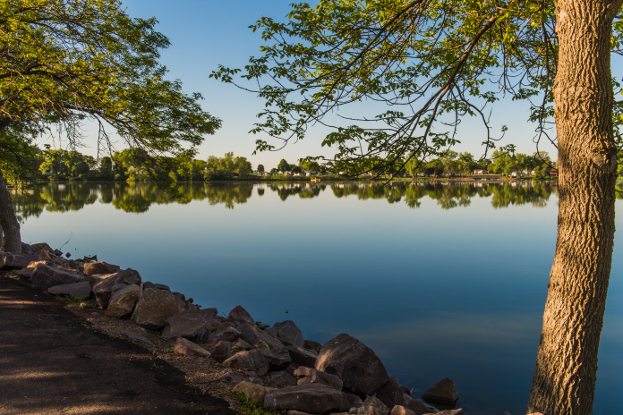 In 2017 Stormwater lines were replaced from St. James Lake to St. James Creek. The project included replacement and upgrades of street, sanitary sewer and water infrastructure.
City Utilities $14,257,000 Investment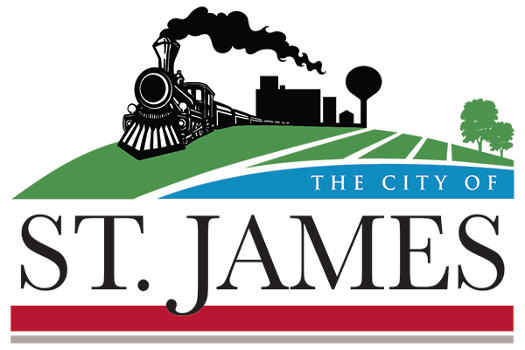 Many improvements have been recently made to City Utilities:
Wastewater Department- General improvements including change to biological treatment system to address and eliminate phosphorus (2013)
Water Department- Raw water lines (2012), new meters (2014), new storage shed (2015)
Light Department- New electric meters (2014) and a new storage facility (2012)
Water Tower $366,275 Investment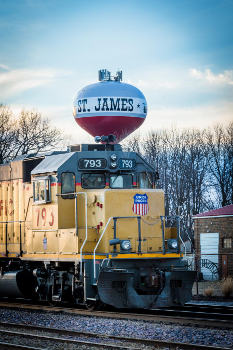 In 2015 the Water Tower received a fresh look with a paint job and necessary maintenance was completed.
WatLine Trail $2,300,000 Investment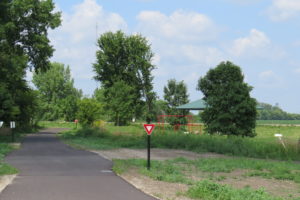 In the summer of 2017 Watonwan County invested in the WatLine Bike Trail a total of 2.3 million dollars. The 5 mile trail expansion comes from the west side of the current St. James 4 mile Bike Trail and heads to Long Lake, south of St. James.
Veteran's Field $500,000 Investment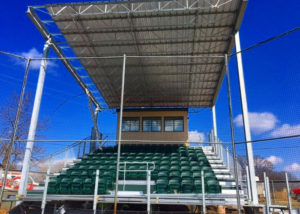 The St. James baseball field was re-modeled from the ground up in the summer of 2017. People have been very generous in donating approximately $500,000 to make this a field of dreams. Stop by to watch a game on the brand new stadium bleachers and enjoy one of their delicious pork chops!
Water Sports $7,000 Investment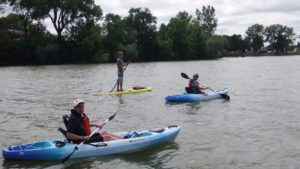 The City of St. James now has water sports available for rent! The kayaks and paddle boards are rented through the City's Outdoor Pool and are used on St. James Lake. This project was driven by and fund-raised for by St. James community members and was completed in the summer of 2017.
Unleashed Dog Park $18,000 Investment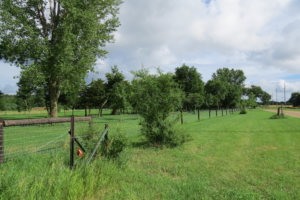 Unleashed Dog Park is just another example of community members banding together to raise money to improve their community. The Dog Park committee raised over $18,000 to make this park a reality. The site is over two acres and is located next to Meadowlark Compost Site on the Northeast edge of town.